What People Say About Us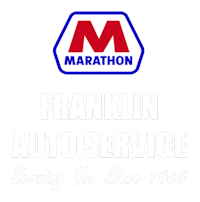 The workers are very committed to doing the best for the customer, I got my car fixed the same day.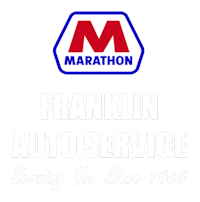 It was a pleasure doing business here these guys were true professionals caring and quick and a pleasure to talk to.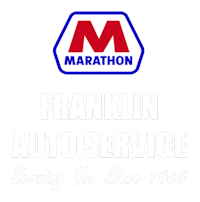 When my newly graduated daughter was looking to purchase her first car we wanted to be sure to have it inspected by a mechanic first. Franklin Auto was recommended by our neighborhood app, so we called an made an appointment. Josh was awesome and bent over backwards to fit us in and have a look at our car. My daughter had done her due diligence - car fax showed this vehicle to be a one owner car, with an excellent dealer-only maintenance record. The vehicle drove and looked great, except there was a slight vibration on idling. So long as the car passed inspection we were ready to buy. Josh inspected the car, and informed us not only that the car had been in an accident but that it had a really shoddy paint repair job. The rough idle was due to an engine mount issue and the "new" tires dated 2018 weren't so new after all. Needless to say, we passed on the car thanks to Josh. We were impressed with Josh's knowledge and professionalism. He was like a detective during his inspection, and shared with us a wealth of knowledge about the make and model we were looking at, helping to guide us on a future purchase. I can't thank Josh and Franklin Auto enough for their help. I'm sure they saved me and my daughter a lot of money and hassle with a bad used car purchase decision. I'll be bringing all my cars to Franklin Auto in the future.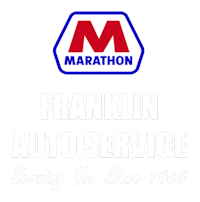 Professional, courteous, clean, just all around nice! Yes I will be coming back to this place.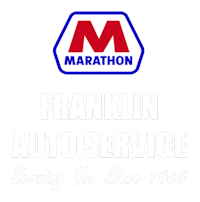 Great customer service and well priced!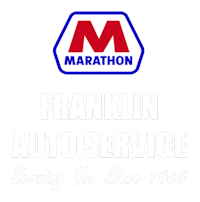 The owner is an honest person who is always looking to help. The mechanics get the job done right all the time.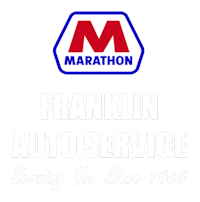 Great place for auto repair. Very detail in diagnosis and future plan. Highly recommend to anyone for their auto repairs.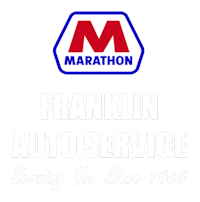 My first time ever visiting this location. My initial phone call was with Chris who was very polite in listening to my concerns regarding my issues with my alternator on my 2002 Mazda Millenia. I had went through 5-6 alternators in which all were experiencing problems with either overcharging or not charging the battery at all. Chris promised me that they would examine the issue thoroughly and give me a call later that afternoon. The same afternoon, I receive a call from Josh stating that the issue was a broken 'Signal Wire' that sends the charging signal to the battery in which they replaced and is now working fine. In addition, they checked the suspension, checked for any fluid leaks and provided automotive care suggestions which was greatly appreciated. Just a wonderful group of guys! I would recommend this service facility to everyone. They are honest, reliable and affordable! Two thumbs up guys!!!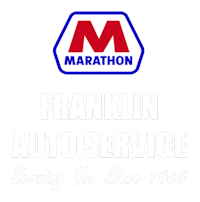 Excellent service, very honest and reasonable. They went above and beyond in diagnosing and servicing my Mercedes electrical and mechanical issues. They're worth their weight in gold!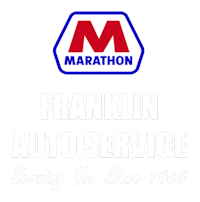 A touch expensive than other shops but quality of service is good and they treat your car like their car so they don't cut corners to impress with the price. Will go again when needed.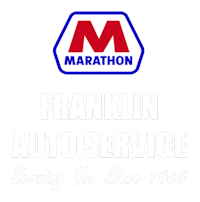 Excellent service, very knowledgeable about my car, and they were able to schedule me on short notice. Honest mechanics, they told me what services my car didn't need at the moment when I asked them to check. Will be bringing my business back here.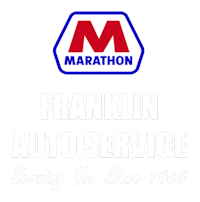 Excellent service, very honest and reasonable. They went above and beyond in diagnosing and servicing my Mercedes electrical and mechanical issues. They're worth their weight in gold!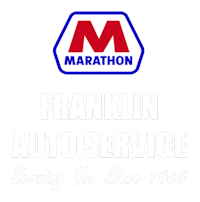 I'm a woman with basic car knowledge on a fixed budget. Josh my mechanic was honest, friendly and very trustworthy. He didn't try sell me anything I didn't need. Every little item on my list was fixed. He even gave me time to shop around for a better deal on tires. There wasn't one -Even at Costco- I'll always bring my car back for service!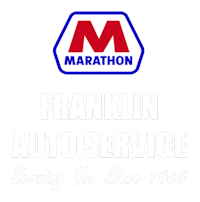 Great customer service! And when I broke down and needed a repair they did the job right away.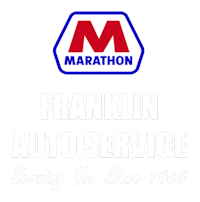 Franklin Auto Service were a joy to work with. Quick, professional and affordable. They communicated and answered their phones in a prompt manner and I will definitely return in the future.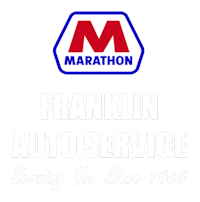 I had my older model Lexus towed to FAS with a list of problems: Squealing belts, check engine light, dead battery, flat tire, failing rear suspension, brakes, burnt out tail lights. It was a mess and I wasn't sure it was worth saving despite being in otherwise great shape. Josh assured me, it had a lot of life left in it. He and his team did a great job at a fair price. I'll definitely be using them going forward. Thanks guys!!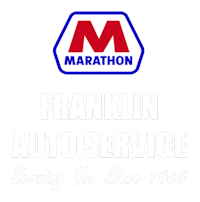 The team here did good work, they were quick, and the worked within my budget. Great job, excellent service.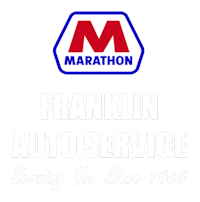 My car had a couple of important issues that needed immediate attention. I brought my car to Franklin for inspection and they gave me in writing what needs to be done. I am completely satisfied with their service. They are really professional and know what they are doing. They are very polite honest. Love their way of work. I am not going anywhere else for my car in future. Thank you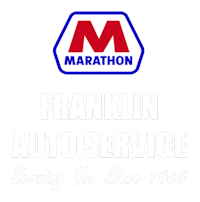 Very good customer service... I needed my break lights replaced and they did it right away.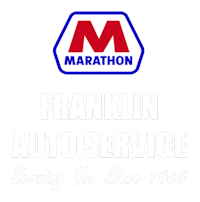 Hands down the best Auto Service shop I've ever been to. The people are very very nice. They're extremely knowledgeable and do quality service within no time. Albeit a bit expensive for labor charges, the quality of service is amazing. Situated in Franklin historic village, this place is owned by a single family. I can't stress this enough, this place is awesome for any kind of car repair..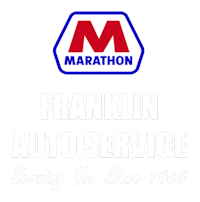 No need to look for anyone else. Good price, good people, and honest.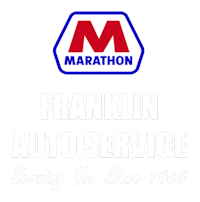 I called Rudy, and explained the problem he was able to confirm and had car fixed expeditiously not to mention that he was courteous and friendly .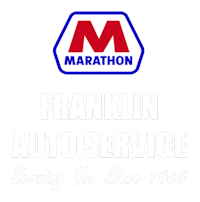 I trust their work which is vital in an auto shop. The cost is higher for same service elsewhere (as is gas) but they I'm sure their overhead is as well. I pay more to bring my cars here but as look as I continue to trust them, I don't plan on changing.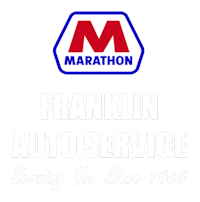 Great place with great people. Recommended!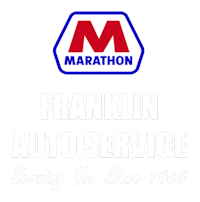 Focused on customer service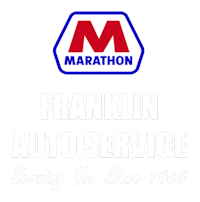 Great place! Their service was great and fast. These guys are honest and reliable.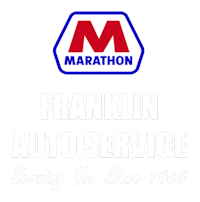 Everyone here was extremely helpful, kind, and accommodating. I will definitely be back!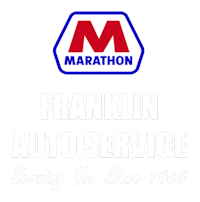 Family owned place with exceptional service at a great price.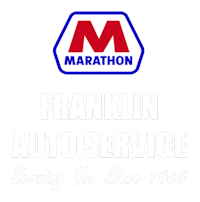 Good and fast service. Very respectful and informative people.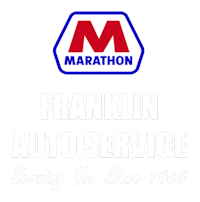 They are very professional and kind people. My car's noise problem has been annoying me for a couple months, and I went to many other brand car service centers to do the check, none of them did really help. Until I got here, people working in Franklin Auto Service are quite professional, they figured out the reason and gave effective solutions.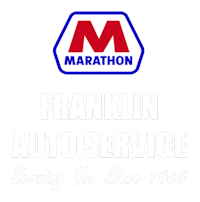 Josh has been our go to guy for 10 years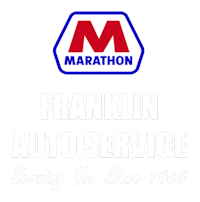 Franklin Auto is a great example of what a home town auto repair shop should be. Friendly staff, quality work and a fair price.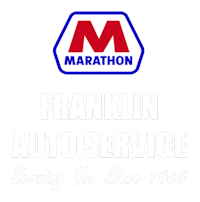 Great place with great people.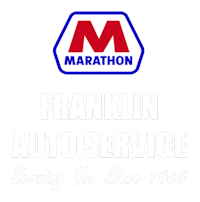 It is very hard to find trustworthy mechanics who will fix everything for a reasonable price and I would give this place a 5 star!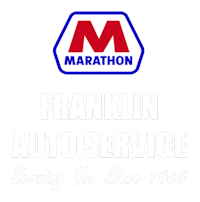 I have lived in the area for 5 years and I feel lucky to have found Franklin Service Station. They are always fair and honest and have even loaned me a car a couple of times. They excel in this new age of customer service.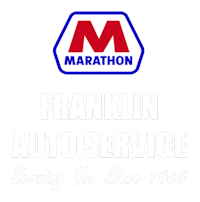 Didn't actually get a car service done here but I needed help to put on my license plate on my new car. They did it for free. Very kind and polite staff !!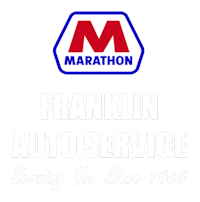 Awesome service, from IL headed to family Christmas party with family, when front drive shaft issues, with wife and 2 grand kids, they had me in and out within an hour, it was like a miracle the service and attention they serviced us with, God Bless all of them, even their customers attention they gave have grand kids.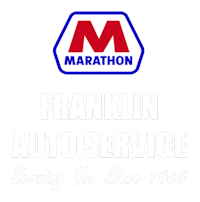 Called to see if I could get my tires rotated and was able to go right in. Service was quick and the employees were very friendly.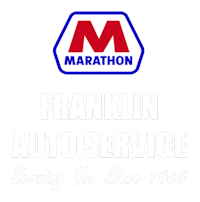 Kindest, people I've ever met. Service was top notch and we will definitely be return customers.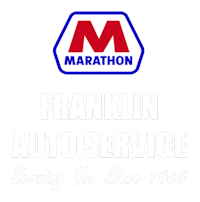 Everyone over at Franklin was very professional and knowledgeable. After receiving a quote from the dealership Franklin looked over the car and gave me an honest assessment of the needed repairs. Needless to say that they easily beat the dealership?s quote!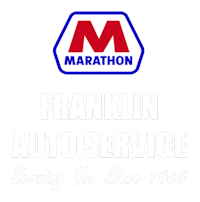 Capable of complex projects. Replacing water pump required removing turbo from Regal. They pulled it off. Will consider again for all future auto repairs.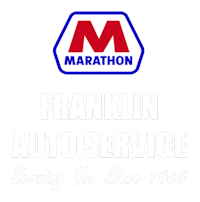 Always helpful, honest and knowledgeable. These guys are GREAT! We wouldn?t trust our cars to anyone else.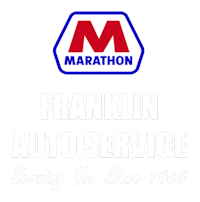 Very quick diagnosis and fast, multiple, repairs. Very reasonable charge. Also picked me up at home. Would recommend highly!