You Don't Have to Take Our Word for It!

Here's what some of our satisfied customers have to say about Franklin Auto Service: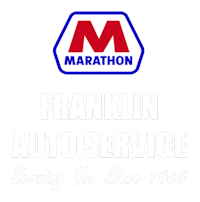 11/12/2023
Home town auto shop. They move a little slower than the corporate people but they do better work for fair prices.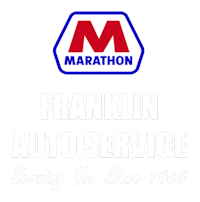 09/30/2023
Did great work at a reasonable price. Very happy and would recommend.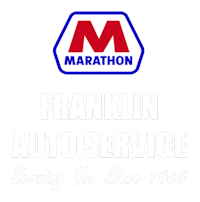 08/23/2023
Old timey gas station with full service pumps. I highly recommend this place if you're in the area.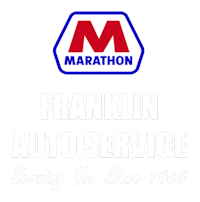 Alignment
08/05/2023
They definitely deserve 5 star rating. Brought my old car in for an alignment and they made the time to do it right, even with special requests. Will definitely be back here in the future.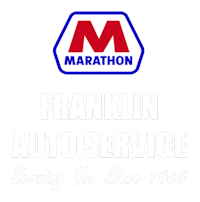 06/13/2023
My fiancee and I are were new to the area and needed car work done. Once we started coming here we never looked back! They are always friendly and transparent. They treat customers like people and make sure to explain everything in detail.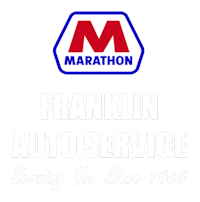 06/06/2023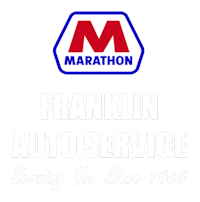 06/06/2023
I was looking for a new mechanic since mine had retired, however I was taking my time to do this. But, I had an unexpected problem with my car so I had to find someone quick. When I googled mechanics near me you where one of the companies that I found. I was pleased with your rating and positive reviews and you did not disappoint me. I was very pleased your service. My final bill was actually less than what I was quoted. You are officially my new car service center.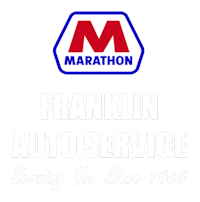 03/09/2023
The owner is amazing, honest and friendly. Very fair and honest. The mechanics are excellent and courteous. All professional and nice to deal with.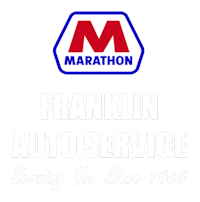 01/18/2023
They were great. Told me what needed to be fixed and fixed it right away!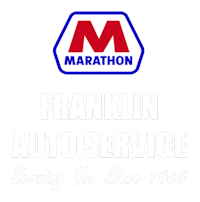 12/24/2022
Excellent experience. John was most helpful and very professional. Service tech was very respectful of my time and got right to the job. I am a very grateful and happy customer and I already told John that I will be returning next week.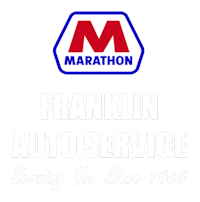 12/17/2022
Truly the best shop for high performance vehicles of all types. Team is there to help you at anytime and the owner is hands on in the shop daily. 10/10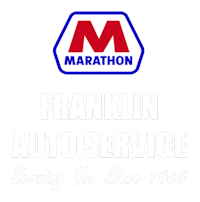 Miscellaneous Services
12/02/2022
I am a car salesman over at Glassman Automotive Group (used cars Department) my name is Randall Walker. I send ALL of my customers that look at our NON SERVICED vehicles, over to franklin auto because they are EXTREMELY THOROUGH! There are no surprises for my customer after purchase which means they absolutely know if anything needs repair before they buy a less expensive vehicle that we have not nor will not service due to age or mileage. I highly recommend Franklin Auto not only for their thoroughness, but also for their UNBEATABLE PRICES! Take it from a car sales professional, you should be doing business with this auto shop.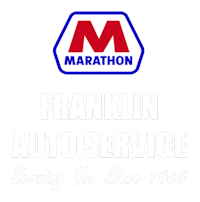 Electrical Services
11/26/2022
I was a first time customer and had a great experience. They called me the day I towed my car there and told me what was wrong and how much it would be to fix it. (Needed a new ignition switch). My repairs took a little longer than expected and they were more than accommodating and even gave me a discount. They were honest and genuine with me over the phone and in person. 10/10 would recommend!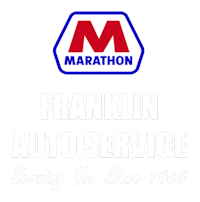 11/03/2022
Very professional and took the time to answer my questions as well as demonstrated the repairs that were completed.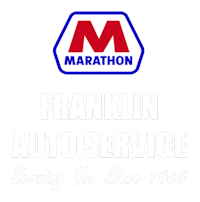 Recommend
10/15/2022
These guys are great. Super friendly, professional, knowledgeable, share information and answer questions till you are satisfied. It's just a 3 guy shop, but I was impressed with how fast they turned my car around, and I'm happy with how well it's running again.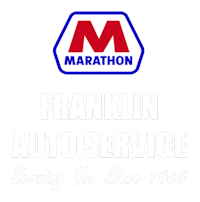 10/01/2022
Seriously the best service at a auto service center that I have ever had. Prompt professional and helped me out in a jam without blinking an eye. I would recommend them for any automotive work whatsoever.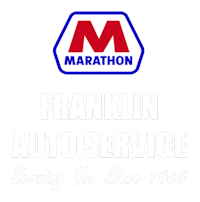 09/04/2022
Very polite and honest. Great service. Plan to use again if have any future car problems.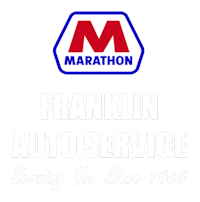 Quick Lube Services
09/03/2022
Absolutely excellent experience. Called last minute for an oil change and they fit me in. The owners are super kind and honest. This was my first time here and I'll definitely be back! Wonderful! Thank you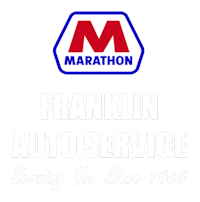 08/07/2022
Fantastic service. I was visiting from out of town when our rental car got a flat. I called the shop and they said they could fix it right away. Within 15 min, I drive away happily. Great people, great service.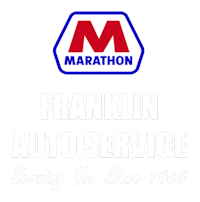 07/30/2022
10/10 super fast turnaround, great work, great price. Family owned, they know what they're doing.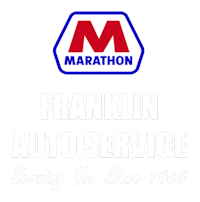 07/29/2022
They did a great job repairing my car at a reasonable price.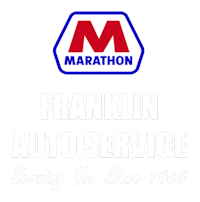 07/26/2022
They were friendly and knowledgeable. I'll definitely return for future needs.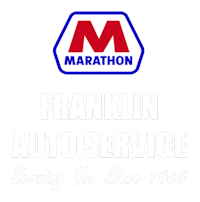 07/19/2022
Other than them not having a loaner my experience was good.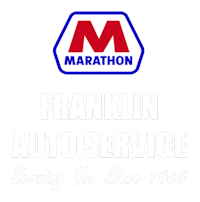 Quick Lube Services
07/11/2022
Great staff who knew what they were doing with a very organized shop. Even gave me a coupon for my oil change without me asking. Highly recommend!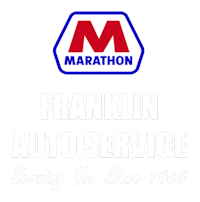 07/09/2022
Darrell and his team are the best I've ever dealt with as far as automotive repair! He's awesome about keeping in touch with updates and there's no surprise fees at the end. Absolutely the best garage around!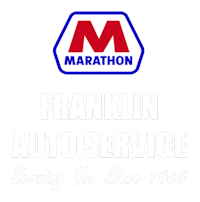 06/11/2022
Franklin Auto Service has my highest recommendation! The mechanics literally saved our vacation. Our car was making strange noises and we needed to travel to Petosky the next day. I brought the car in at 2pm. The issue was diagnosed in 30 seconds and the repair was made before they closed at six. They went above and beyond to help us get our car ready for our trip. I will always be indebted to them for this.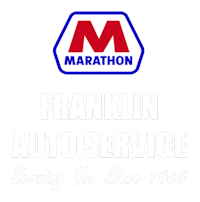 06/01/2022
Had my vehicle towed to Franklin Auto thinking I was having issues with my alternator. Darryl found out that the issue was a dead battery and faulty fuel gauge sensors. Very honest mechanics who don't tale advantage of their customers. I will definitely bring my vehicles back to Darryl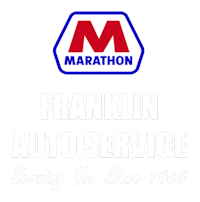 05/31/2022
They could not have been more wonderful. I called just before Memorial Day Weekend with a possible safety concern. I mentioned in passing that my husband would stay back from our travels and come up if/when the SUV was ready to avoid disappointing my sons by delaying their long-awaited trip. The owner said he couldn't allow that to happen and evaluated the SUV right away. It turned out, we needed new brakes, and had a tire with a nail in it that may have gone flat in the middle of our car trip. He also managed to get the work done the same day, without inconveniencing the other customers - He contacted the customer ahead of us, who said he didn't need his vehicle back that same day. So, on top of the excellent work performed - and the reasonable rates charged - this business cares about the kids of the community. We will be bringing our vehicles here for everything. Thank you!!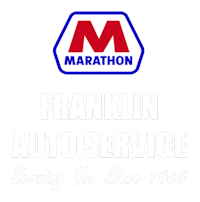 05/31/2022
I will be going back to Franklin Auto Service for all of my repairs. They did a fantastic job fixing my wheel bearing. My exhaust was also resting on my sway bar and they were able to weld it back in place for only $60. I especially appreciated that the inspection was very thorough and it aligned with what I knew was already wrong with the car. I trust these guys are honest and the price is fair. My only complaint was they had the car for a couple days before working on it, but ultimately they deserve 5 stars for their honesty and quality.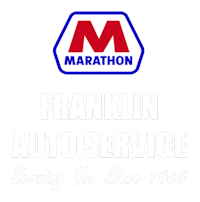 05/05/2022
Personable and very fairly-priced, I was very impressed by their professionalism and quick turnaround time. I will gladly go back again for all my future car service needs.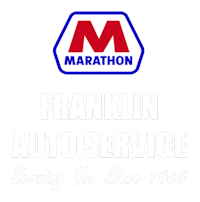 Tires
04/30/2022
First time customer, they diagnosed the issues with my car, called me for my approval to get it fixed. The car was ready in the time frame quoted. The prices they quoted were fair in my opinion. They were honest to tell me that just 3 of my 4 tires needed changing. Was a good experience on the whole. Will definitely go back.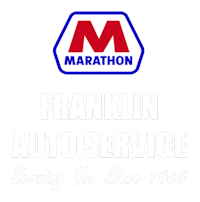 04/29/2022
Great Shop, They did good work on my Tacoma. Will go again.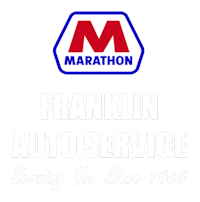 04/15/2022
If you are looking for quality work and someone you can trust, contact Franklin Auto Service. I went to the shop to drop my car off for diagnostic and repair. The guy who promised to give me a ride back didn't show up. I shared with the owner that I am new here and don't have other options to go to work. He quickly found a solution for me and at no charge. He called for the result of the diagnostic. I asked for his opinion because the repair would be a 4-digit number. I was pleasantly surprised he proposed something in my favor but not in his. Daryl gave me a discount on the bill pay, which was another pleasant surprise. I highly recommend this company.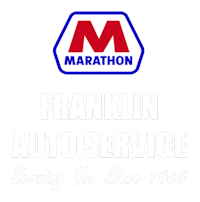 04/12/2022
Pam and Darrell are 2 of the nicest and most honest people I have ever done business with. I would never consider taking my cars anywhere else. They will call you before the repairs are done and thoroughly explain the options and costs. I have never doubted their honesty and integrity. I am confident that they will always do the right thing and if Darrell says it needs fixing, it needs fixing. He has always stood by his work and if I was ever unhappy, they would make it right. How refreshing to have such a class act in my own backyard, but I would travel across town for this service and quality. Obviously, I cant say enough nice things about them and wish them the greatest success.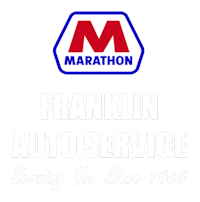 04/07/2022
Quick, efficient and friendly.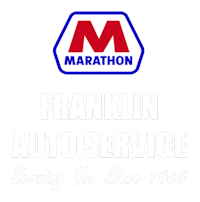 04/06/2022
Darrell is simply one of the best businessman in the industry. In time like this, where people's minds are only on the next dollar and customer service is a reliquary of the past, Darrell spent his time with me in a way that validated my concern, respected my state of mind and very honestly walked me through his findings and suggestions. He is a rare PEARL. Don't hesitate contacting him. He WILL help you.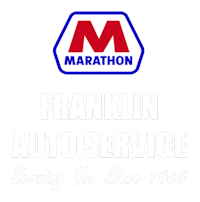 03/28/2022
Outstanding service. The owner was beyond friendly, courteous, professional, and did everything and then some, he said he would do. I'm hooked. Will use them from here on out.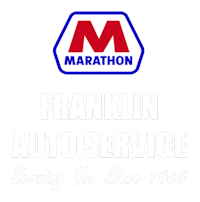 03/24/2022
Update: The work Franklin Auto Service did on my BMW was Great! The alignment is excellent. Also wish I had brought it here to have my tires mounted to begin with. Great job! Thank you so much! Excellent service, very honest and reasonable. They went above and beyond in diagnosing and servicing my Mercedes electrical and mechanical issues. They're worth their weight in gold!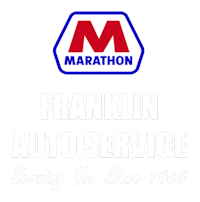 03/02/2022
Great friendly service! Very honest and fair priced! Definitely recommending!!!!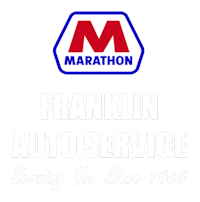 02/23/2022
They maintained my work bus for years and they do awesome work.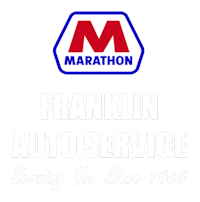 02/17/2022
Quick efficient service. I'll definitely be going back.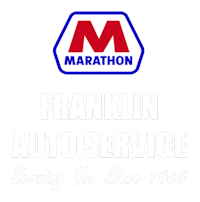 02/09/2022
Great service and very friendly. My new go-to for all things auto.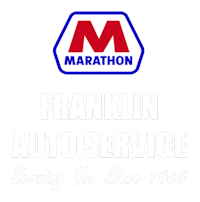 12/17/2021
This is a small family owned garage and I told the mechanic who I also believe is the owner what I desired to have done on the vehicle and within a few minutes he called me back with a very detailed estimate on costs and even contacted my husband and myself to explain a newer, much more gentler procedure for a transmission flush instead of drain and fill being that we were concerned with the mileage a transmission drain and fill would be less likely to mess up the transmission down the line provided the flush the way it had been done in the past could almost be guaranteed to cause expensive transmission work down the line. Our car runs so much better now. Thank you Franklin Auto Service.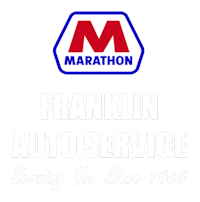 11/27/2021
Excellent courteous prompt service.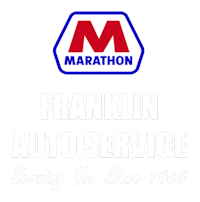 11/20/2021
Friendly service. Brought in an old car for inspection. Darrell took the time to explain what was wrong and what I should fix in order to feel safe driving it. They even managed to save the calipers on the brakes, which saved me some money! Thank you!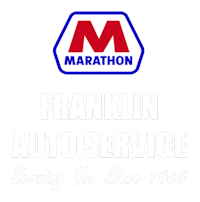 11/06/2021
Darrel and his team did a great job on my car. Very professional, expert knowledge, top quality, all with the added benefit of small town personal service.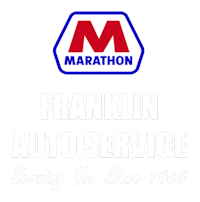 09/11/2021
Franklin Auto got my vehicle in right away and had an axle replacement, battery, and other items done in same day. Great communication and great service. Highly recommend!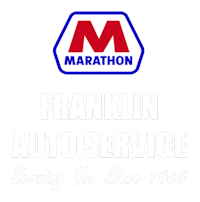 09/03/2021
Friendly service. Josh took time to explain car issues with me. Definitely would recommend them!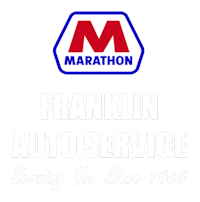 08/28/2021
Josh, David, and the entire crew are nothing short of THE best. This shop not only has a ton of knowledge, but they are also customer friendly and down to earth. I highly recommend Franklin to anyone in the area. I came in for an inspection, and I now would be more than happy to drive the 45 minutes each way to have them service my cars!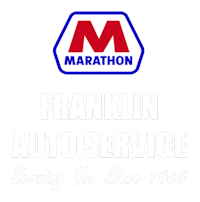 07/31/2021
I am SO happy I found Josh and team at Franklin! Will always be going here!!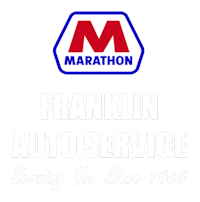 06/24/2021
Very honest, good people. But a bit $$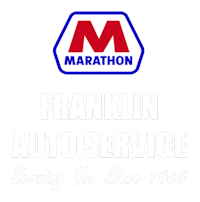 06/02/2021
Josh and his crew are honest and trustworthy mechanics. They stand behind their work.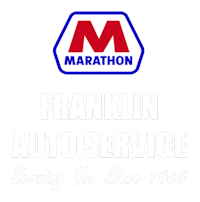 05/26/2021
Josh was very helpful and did a great job keeping me in the loop with service and prices. I expect to return for future repairs on my car as I hope to. Thank you guys!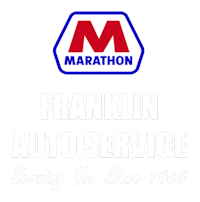 05/25/2021
Great, courteous service from the first phone call to the time I picked up my car. Trustworthy, fair price. Fixed it by early afternoon.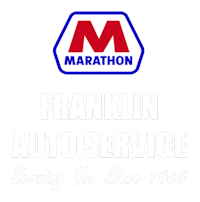 05/25/2021
Josh was very helpful and did a great job keeping me in the loop with service and prices. I expect to return for future repairs on my car. Thank you guys!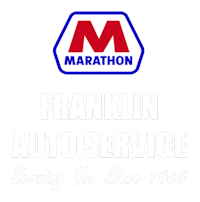 03/27/2021
I took my 1968 Cadillac Deville to Franklin auto for repairs and I was serviced by the general manager Josh. Josh took good care of me and my car. It's good to know we have a good and trustworthy auto service mechanic in the neighborhood. Josh keep me posted on everything being done.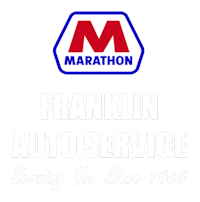 03/24/2021
I would recommend Franklin Auto Service to everyone! They run their business/service on integrity, honesty, great customer service, great car service, and their prices are fair! Give them a try, you will not be disappointed.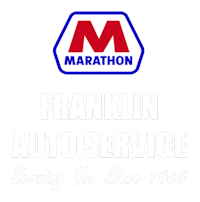 03/05/2021
I?ve never been to an auto shop before but I am very happy I chose to go to this one. My car got towed there around 4pm and Josh at the front counter was super respectful and nice and explained everything very well. It was fixed and ready to drive home in less than 24 hours! I?m very pleased with this mechanic and will definitely be back.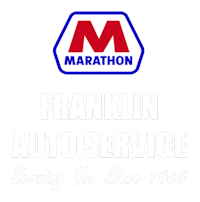 02/25/2021
Great little shop! I had an alignment done on my 335xi. They were quick and responsive to my questions.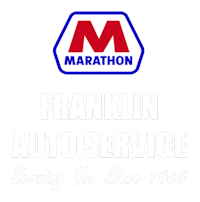 01/28/2021
Despite the circumstances I was able to find this shop out of luck when my car messed up. From the beginning Josh was helpful and explained to me everything that was wrong and what needed to be done. Not a lot of people are that clear and honest with you. I?m very happy to have found this gem and if my car is ever in any unfortunate situation again I know where to go! Thank you guys so much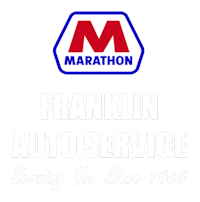 01/23/2021
This is a nice gem of a shop, right in the heart of downtown Franklin, conveniently located for those in Bloomfield Township and the surrounding area. I was looking for a trustworthy independent mechanic and came here to have a repair done. It was all taken care of at a reasonable price. Then a few months later an issue arose that took me back into the shop. After discussing the issue with Josh, Pam, and Darryl we figured out the issue and they totally took care of the situation. They went above and beyond what others might have done, and were friendly and professional throughout. Great to know there are still folks out there who stand behind their operations and take care of their customers.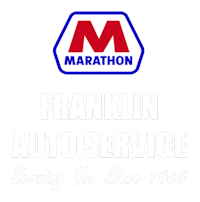 12/01/2020
Good Service station. Knowledgeable personnel. Convenient, reasonably priced, and accommodating. Would definitely use them again.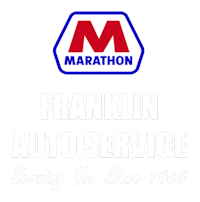 11/23/2020
Polite and did a great job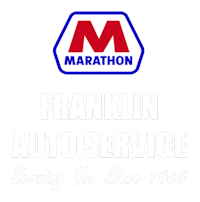 11/15/2020
Great work, done within a few days. Thank you!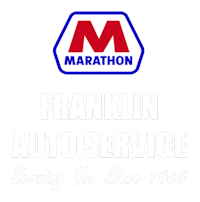 11/07/2020
I called Franklin Auto as a Hail Mary after being told from another shop they wouldn't take a look at my Saab due to the mileage. They wouldn't even open the hood to see if they could help. As soon as I explained the situation to Darrell he told me I could come in, same day without an appointment even though they were busy because he understood the situation I was going through. From start to finish he was so kind and worked hard to find the parts needed to repair my vehicle. I will recommend Franklin Auto to everyone I can due to the service, quality and compassion that I received.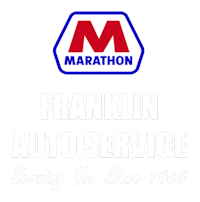 09/19/2020
The workers are very committed to doing the best for the customer, I got my car fixed the same day.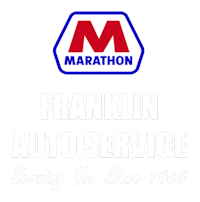 09/16/2020
It was a pleasure doing business here these guys were true professionals caring and quick and a pleasure to talk to.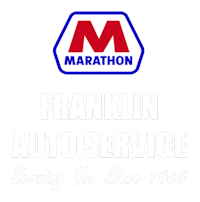 09/03/2020
When my newly graduated daughter was looking to purchase her first car we wanted to be sure to have it inspected by a mechanic first. Franklin Auto was recommended by our neighborhood app, so we called an made an appointment. Josh was awesome and bent over backwards to fit us in and have a look at our car. My daughter had done her due diligence - car fax showed this vehicle to be a one owner car, with an excellent dealer-only maintenance record. The vehicle drove and looked great, except there was a slight vibration on idling. So long as the car passed inspection we were ready to buy. Josh inspected the car, and informed us not only that the car had been in an accident but that it had a really shoddy paint repair job. The rough idle was due to an engine mount issue and the "new" tires dated 2018 weren't so new after all. Needless to say, we passed on the car thanks to Josh. We were impressed with Josh's knowledge and professionalism. He was like a detective during his inspection, and shared with us a wealth of knowledge about the make and model we were looking at, helping to guide us on a future purchase. I can't thank Josh and Franklin Auto enough for their help. I'm sure they saved me and my daughter a lot of money and hassle with a bad used car purchase decision. I'll be bringing all my cars to Franklin Auto in the future.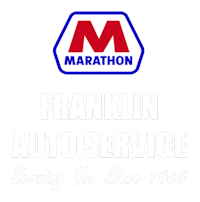 08/28/2020
Professional, courteous, clean, just all around nice! Yes I will be coming back to this place.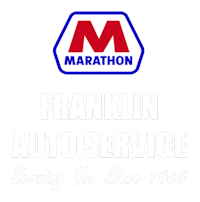 08/27/2020
Great customer service and well priced!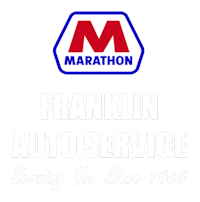 08/21/2020
The owner is an honest person who is always looking to help. The mechanics get the job done right all the time.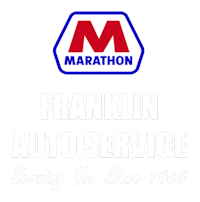 08/14/2020
Great place for auto repair. Very detail in diagnosis and future plan. Highly recommend to anyone for their auto repairs.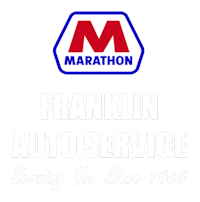 08/11/2020
My first time ever visiting this location. My initial phone call was with Chris who was very polite in listening to my concerns regarding my issues with my alternator on my 2002 Mazda Millenia. I had went through 5-6 alternators in which all were experiencing problems with either overcharging or not charging the battery at all. Chris promised me that they would examine the issue thoroughly and give me a call later that afternoon. The same afternoon, I receive a call from Josh stating that the issue was a broken 'Signal Wire' that sends the charging signal to the battery in which they replaced and is now working fine. In addition, they checked the suspension, checked for any fluid leaks and provided automotive care suggestions which was greatly appreciated. Just a wonderful group of guys! I would recommend this service facility to everyone. They are honest, reliable and affordable! Two thumbs up guys!!!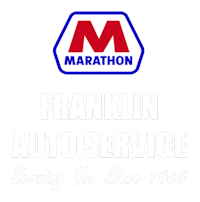 07/29/2020
Excellent service, very honest and reasonable. They went above and beyond in diagnosing and servicing my Mercedes electrical and mechanical issues. They're worth their weight in gold!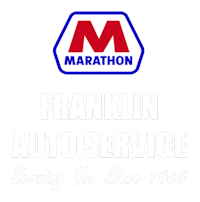 07/29/2020
A touch expensive than other shops but quality of service is good and they treat your car like their car so they don't cut corners to impress with the price. Will go again when needed.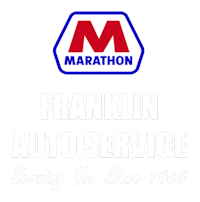 07/14/2020
Excellent service, very knowledgeable about my car, and they were able to schedule me on short notice. Honest mechanics, they told me what services my car didn't need at the moment when I asked them to check. Will be bringing my business back here.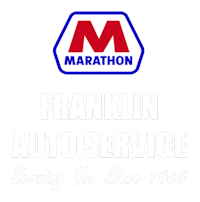 06/24/2020
Excellent service, very honest and reasonable. They went above and beyond in diagnosing and servicing my Mercedes electrical and mechanical issues. They're worth their weight in gold!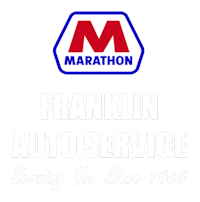 06/15/2020
I'm a woman with basic car knowledge on a fixed budget. Josh my mechanic was honest, friendly and very trustworthy. He didn't try sell me anything I didn't need. Every little item on my list was fixed. He even gave me time to shop around for a better deal on tires. There wasn't one -Even at Costco- I'll always bring my car back for service!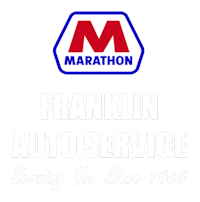 06/12/2020
Great customer service! And when I broke down and needed a repair they did the job right away.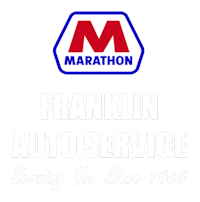 06/04/2020
Franklin Auto Service were a joy to work with. Quick, professional and affordable. They communicated and answered their phones in a prompt manner and I will definitely return in the future.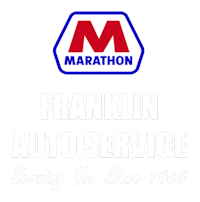 05/22/2020
I had my older model Lexus towed to FAS with a list of problems: Squealing belts, check engine light, dead battery, flat tire, failing rear suspension, brakes, burnt out tail lights. It was a mess and I wasn't sure it was worth saving despite being in otherwise great shape. Josh assured me, it had a lot of life left in it. He and his team did a great job at a fair price. I'll definitely be using them going forward. Thanks guys!!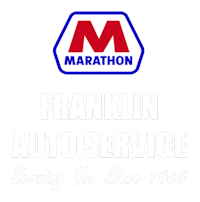 03/14/2020
The team here did good work, they were quick, and the worked within my budget. Great job, excellent service.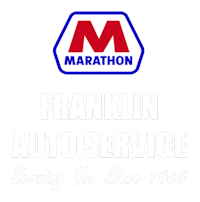 03/06/2020
My car had a couple of important issues that needed immediate attention. I brought my car to Franklin for inspection and they gave me in writing what needs to be done. I am completely satisfied with their service. They are really professional and know what they are doing. They are very polite honest. Love their way of work. I am not going anywhere else for my car in future. Thank you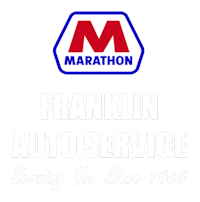 02/17/2020
Very good customer service... I needed my break lights replaced and they did it right away.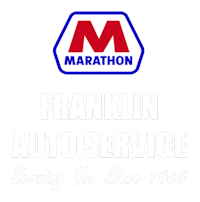 02/11/2020
Hands down the best Auto Service shop I've ever been to. The people are very very nice. They're extremely knowledgeable and do quality service within no time. Albeit a bit expensive for labor charges, the quality of service is amazing. Situated in Franklin historic village, this place is owned by a single family. I can't stress this enough, this place is awesome for any kind of car repair..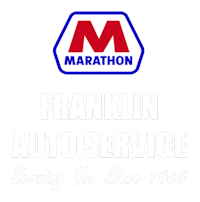 01/27/2020
No need to look for anyone else. Good price, good people, and honest.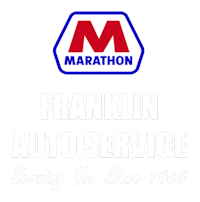 01/27/2020
I called Rudy, and explained the problem he was able to confirm and had car fixed expeditiously not to mention that he was courteous and friendly .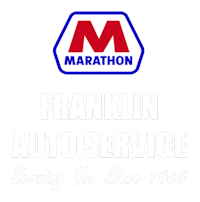 01/11/2020
I trust their work which is vital in an auto shop. The cost is higher for same service elsewhere (as is gas) but they I'm sure their overhead is as well. I pay more to bring my cars here but as look as I continue to trust them, I don't plan on changing.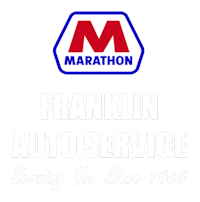 01/11/2020
Great place with great people. Recommended!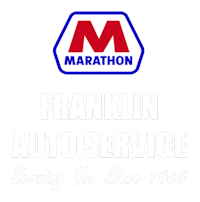 12/26/2019
Focused on customer service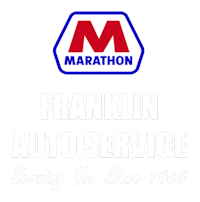 12/23/2019
Great place! Their service was great and fast. These guys are honest and reliable.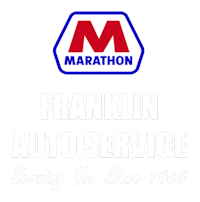 12/17/2019
Everyone here was extremely helpful, kind, and accommodating. I will definitely be back!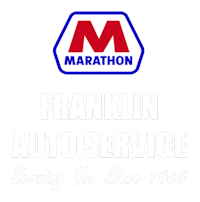 12/04/2019
Family owned place with exceptional service at a great price.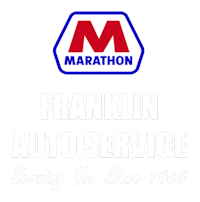 12/03/2019
Good and fast service. Very respectful and informative people.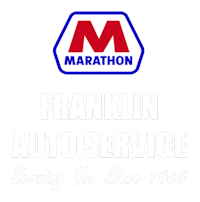 11/25/2019
They are very professional and kind people. My car's noise problem has been annoying me for a couple months, and I went to many other brand car service centers to do the check, none of them did really help. Until I got here, people working in Franklin Auto Service are quite professional, they figured out the reason and gave effective solutions.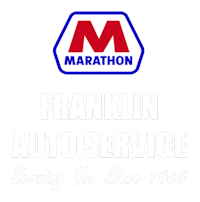 10/16/2019
Josh has been our go to guy for 10 years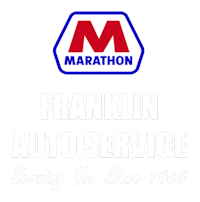 10/04/2019
Franklin Auto is a great example of what a home town auto repair shop should be. Friendly staff, quality work and a fair price.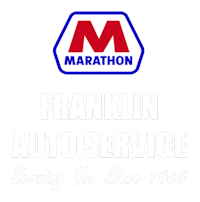 09/17/2019
Great place with great people.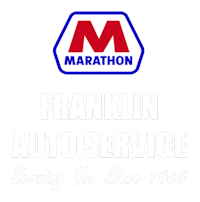 It is very hard to find trustworthy mechanics who will fix everything for a reasonable price and I would give this place a 5 star!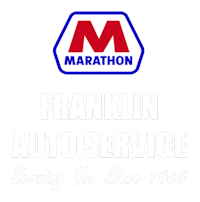 I have lived in the area for 5 years and I feel lucky to have found Franklin Service Station. They are always fair and honest and have even loaned me a car a couple of times. They excel in this new age of customer service.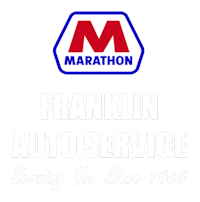 Didn't actually get a car service done here but I needed help to put on my license plate on my new car. They did it for free. Very kind and polite staff !!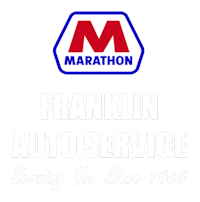 Awesome service, from IL headed to family Christmas party with family, when front drive shaft issues, with wife and 2 grand kids, they had me in and out within an hour, it was like a miracle the service and attention they serviced us with, God Bless all of them, even their customers attention they gave have grand kids.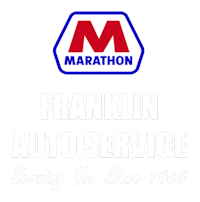 Called to see if I could get my tires rotated and was able to go right in. Service was quick and the employees were very friendly.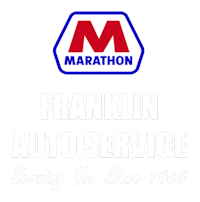 Kindest, people I've ever met. Service was top notch and we will definitely be return customers.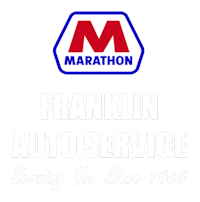 Everyone over at Franklin was very professional and knowledgeable. After receiving a quote from the dealership Franklin looked over the car and gave me an honest assessment of the needed repairs. Needless to say that they easily beat the dealership?s quote!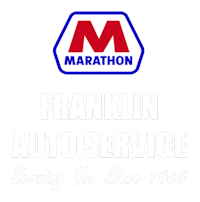 Capable of complex projects. Replacing water pump required removing turbo from Regal. They pulled it off. Will consider again for all future auto repairs.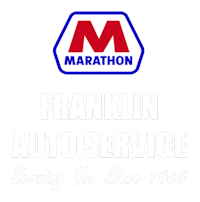 Always helpful, honest and knowledgeable. These guys are GREAT! We wouldn?t trust our cars to anyone else.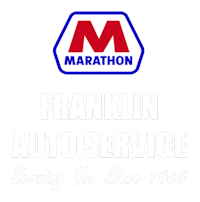 Very quick diagnosis and fast, multiple, repairs. Very reasonable charge. Also picked me up at home. Would recommend highly!
What our clients are saying about us
We have established longterm and stable partnerships with various clients thanks to our excellence in solving their automotive needs!
More Reviews

Home town auto shop. They move a little slower than the corporate people but they do better work for fair prices.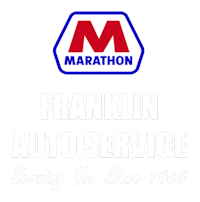 Did great work at a reasonable price. Very happy and would recommend.