Light's Out! Trouble Ahead (Exterior Light Bulb Service)

Posted April 4, 2021 11:38 AM

Whether or not your exterior light bulbs are all working probably is not at the top of your list when you think about your vehicle. But those exterior lights are more important than you think, and they're vital to your safety and that of other drivers near you.

Headlights are important. Not only do they help you see safely down the road at night, they also help oncoming drivers know that the vehicle they're approaching is not a motorcycle. Both headlights should be working properly and aimed so that they don't blind other drivers.

Taillights are also important for a few reasons. They tell drivers what your intentions are (changing lanes, turning, stopping). So, the bulbs back there must be all in working order for maximum safety. Ditto for the front turn signal lights. They alert oncoming drivers to your lane changes or turns (if you use your turn signals!). Some side mirrors also have turn signal bulbs in them.

There are a few other important bulbs. You may not care about the ones that illuminate your rear license plate, for example. But they are there to help public safety forces identify your vehicle. In fact, in many municipalities you can be pulled over and ticketed if ANY of the standard lights are burned out. So not only does having all your exterior lights working improve your vehicle's safety, it may keep you from getting a ticket.

Many newer vehicles have a light on the instrument panel that will go on if on-board computers detect voltage problems in any of your vehicle's bulb circuits. Sometimes it can be hard to figure out which light may be not be working since there are so many. Sometimes it's simply a matter of replacing a bulb, but it may be an electrical problem causing the problem. Stay legal and safe by having your service repair facility diagnose and fix a non-working light, a really bright idea, don't you think?

Franklin Auto Service
32725 Franklin Rd
Franklin, MI 48025
248-626-2080
http://www.franklinautoservice.net

---

Search

Archive

April 2019 (17)
May 2019 (4)
June 2019 (5)
July 2019 (4)
August 2019 (4)
September 2019 (5)
October 2019 (4)
November 2019 (4)
December 2019 (5)
January 2020 (5)
February 2020 (4)
March 2020 (5)
April 2020 (4)
May 2020 (5)
June 2020 (4)
July 2020 (4)
August 2020 (5)
September 2020 (4)
October 2020 (4)
November 2020 (5)
December 2020 (4)
January 2021 (6)
February 2021 (4)
March 2021 (4)
April 2021 (4)
May 2021 (5)
June 2021 (4)
July 2021 (4)
August 2021 (5)
September 2021 (4)
October 2021 (5)
November 2021 (4)
December 2021 (4)
January 2022 (6)
February 2022 (4)
March 2022 (4)
April 2022 (4)
May 2022 (5)
June 2022 (4)
July 2022 (5)
August 2022 (4)
September 2022 (4)
October 2022 (5)
November 2022 (4)
December 2022 (4)
January 2023 (5)
February 2023 (4)
March 2023 (4)
April 2023 (5)
May 2023 (4)


Categories

Air Conditioning (3)Alignment (12)Alternator (3)Auto Safety (4)Automotive News (3)Battery (6)Brakes (9)Cabin Air Filter (6)Check Engine Light (3)Cooling System (5)Diagnostics (2)Differential Service (1)Drive Train (5)Emergency Items (1)Engine Air Filter (2)Exhaust (4)Fluids (6)Fuel Economy (4)Fuel Saving Tip: Slow Down (1)Fuel System (21)Headlamps (3)Inspection (3)Keys to a long lasting vehicle (2)Maintenance (31)Monitoring System (2)Oil Change (2)Older Vehicles (3)Parts (2)PCV Valve (1)Safe Driving (1)Safety (2)Serpentine Belt (1)Service Intervals (4)Service Standards (4)Shocks & Struts (3)Steering (8)Suspension (1)Timing Belt (5)Tires (2)Tires and Wheels (20)Transmission (3)Water Pump (1)What Customers Should Know (24)Wheel Bearings (1)Windshield Wipers (3)
What our clients are saying about us
We have established longterm and stable partnerships with various clients thanks to our excellence in solving their automotive needs!
More Reviews

The owner is amazing, honest and friendly. Very fair and honest. The mechanics are excellent and courteous. All professional and nice to deal with.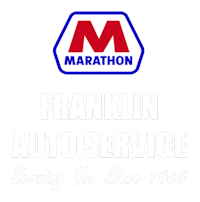 They were great. Told me what needed to be fixed and fixed it right away!