What People Say About Us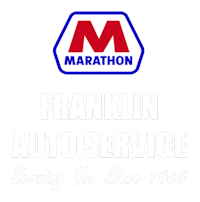 Franklin Auto Service has my highest recommendation! The mechanics literally saved our vacation. Our car was making strange noises and we needed to travel to Petosky the next day. I brought the car in at 2pm. The issue was diagnosed in 30 seconds and the repair was made before they closed at six. They went above and beyond to help us get our car ready for our trip. I will always be indebted to them for this.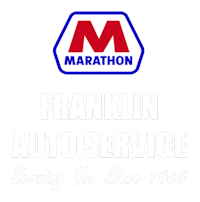 Had my vehicle towed to Franklin Auto thinking I was having issues with my alternator. Darryl found out that the issue was a dead battery and faulty fuel gauge sensors. Very honest mechanics who don't tale advantage of their customers. I will definitely bring my vehicles back to Darryl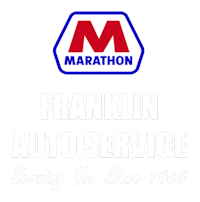 They could not have been more wonderful. I called just before Memorial Day Weekend with a possible safety concern. I mentioned in passing that my husband would stay back from our travels and come up if/when the SUV was ready to avoid disappointing my sons by delaying their long-awaited trip. The owner said he couldn't allow that to happen and evaluated the SUV right away. It turned out, we needed new brakes, and had a tire with a nail in it that may have gone flat in the middle of our car trip. He also managed to get the work done the same day, without inconveniencing the other customers - He contacted the customer ahead of us, who said he didn't need his vehicle back that same day. So, on top of the excellent work performed - and the reasonable rates charged - this business cares about the kids of the community. We will be bringing our vehicles here for everything. Thank you!!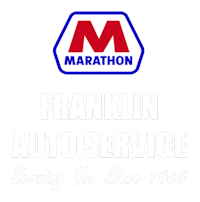 I will be going back to Franklin Auto Service for all of my repairs. They did a fantastic job fixing my wheel bearing. My exhaust was also resting on my sway bar and they were able to weld it back in place for only $60. I especially appreciated that the inspection was very thorough and it aligned with what I knew was already wrong with the car. I trust these guys are honest and the price is fair. My only complaint was they had the car for a couple days before working on it, but ultimately they deserve 5 stars for their honesty and quality.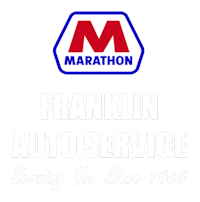 Personable and very fairly-priced, I was very impressed by their professionalism and quick turnaround time. I will gladly go back again for all my future car service needs.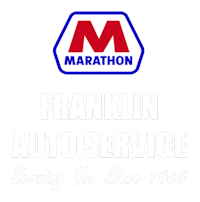 Tires
First time customer, they diagnosed the issues with my car, called me for my approval to get it fixed. The car was ready in the time frame quoted. The prices they quoted were fair in my opinion. They were honest to tell me that just 3 of my 4 tires needed changing. Was a good experience on the whole. Will definitely go back.